Practice Area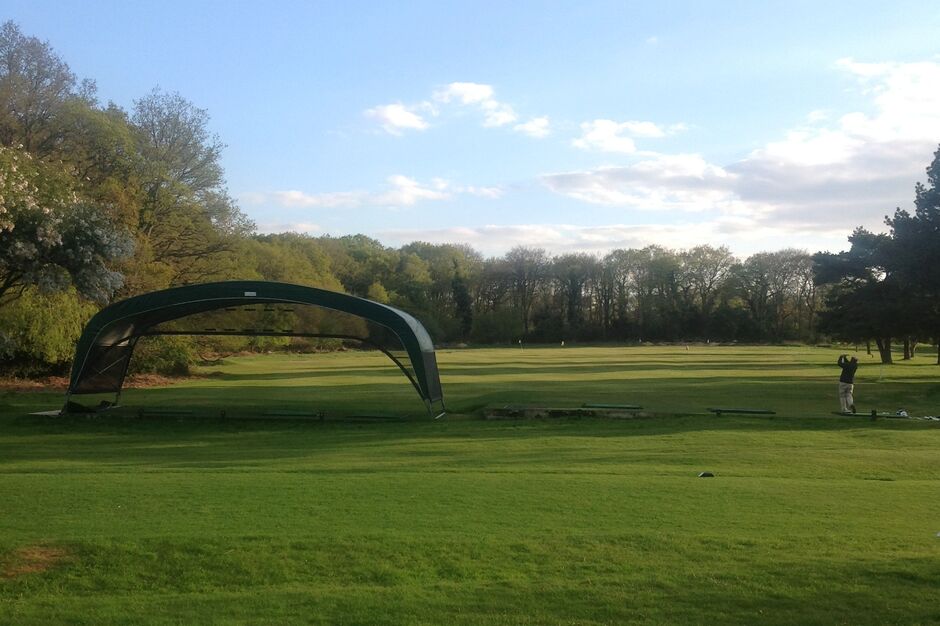 We have a large practice area, which is easily accessible by car or a short walk from the clubhouse. It is located adjacent to the 18th Tee where the player can enjoy the choice of hitting off the grassed teeing area or from one of 6 mats that are provided, of which 2 are located under the large Dry Range canopy in case of inclement weather.
Short Game Area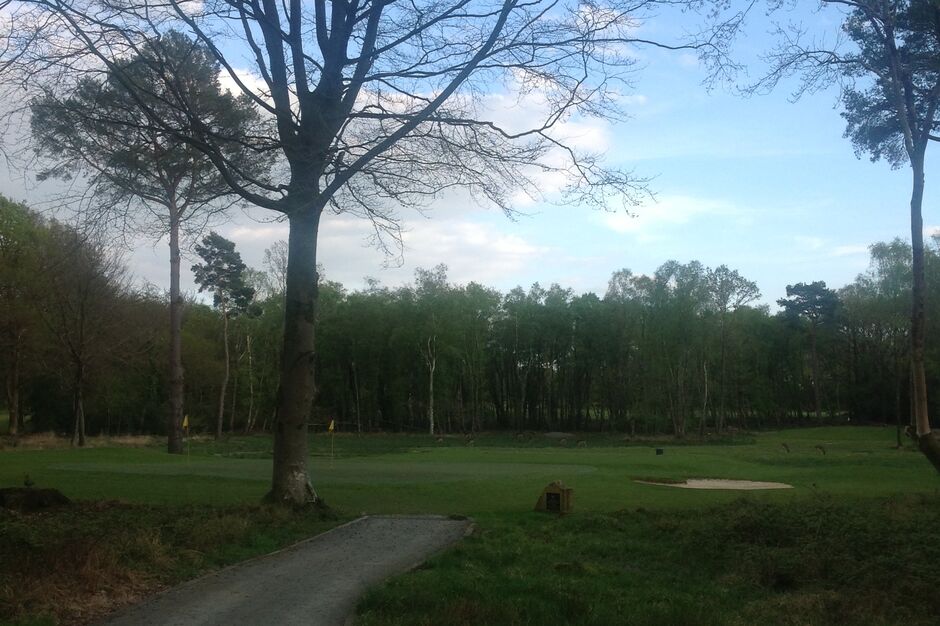 1st March 2015 marked the opening of the Clubs Centenary Short Game Area. This fantastic addition to the club's practice facilities was officially opened by golfing legend John Jacobs OBE (our Past Club President). This large area, located next to the main car park, is fully designed for shots played from 100 yards and in. The main all-weather green and surround (installed by Huxley Golf one of the world's leading artificial golf turf companies) responds to a ball 365 days a year as if in the height of summer. There are 6 different Hole locations that will challenge even the very best professionals. The large grass teeing area can be used for shots played back to the main green coupled with the large Huxley all weatherTee which is used for shots played to any one of the 3 Target greens strategically positioned at 50, 75 and 100 Yards.
These purpose built Target Greens are designed to enhance the players awareness of how far each shot carries. It will really hone the skills of the golfer and teach the player how far they hit certain clubs. It will greatly improve distance control when out on the course.

Putting Greens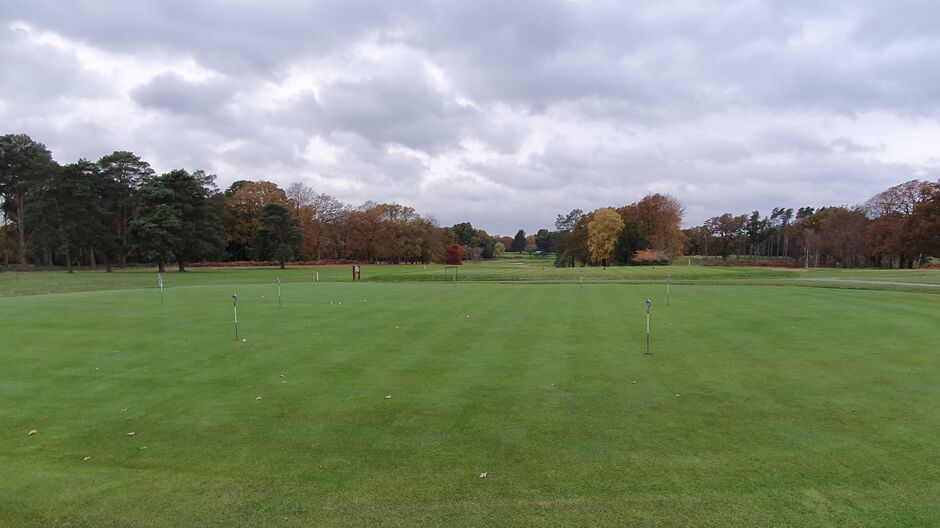 There is a large putting green directly outside the Professional's shop with varied hole locations where the player can enjoy the art of putting at their lesuire.

In addtion, the Huxley all weather putting green can be used to practice putting at any time throughout the year. The pace of the green remains as quick as any green throughout the height of the Summer months on the golf course 365 days a year.

Indoor Practice Nets
The Club are currently investing in building an Indoor facility which will house 3 Indoor practice nets located near the clubhouse(Due for completion May 2020).

Practice Nets
There are two practice nets located near the practice putting green for those ever important warm up shots.